[us stock] espoir couture lip tint shine 8.5g 5 color#luxury gloss tint #moisture new color
Espoir Couture Lip Tint Shine 8.5g 5 Color#Luxury Gloss Tint #Moisture NEW Color
ESPOIR Couture Lip Tint Shine is a glossy textured tint for those who want subtle color on their lips and those who prefer to have glossy lips. This tint leaves a dewy and luxurious luster on the lips, and this product has an excellent moisturizing ability.
Options
1 Like it
2 Peach Awesome
3 Hey Bestie
5 Chillin' Chillin
#4 Good Enough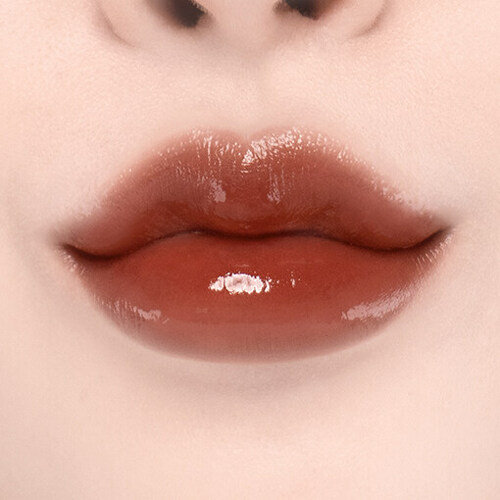 #6 Nutty
How to use
Take an appropriate amount and spread smoothly on the lips.
Specification
Capacity: 8.5g
Country of origin : Republic of Korea
Target Area : Lip
Condition : 100% Brand-new with original box


Pretty
I got the shade Nutty. The color is pretty but was expecting for the color to stay longer on the lips for the price the tint is.
I like it
I highly recommend this product, I will order it again as soon as I run out for sure.
Perfect
I really like the color, I'm brunette and it looks great on me!! I recommend it, plus it lasts all day without patches
Amazing
What I noticed is on the first apply it makes the lips software but then it evaporates quickly leaving a subtle tint of color. I have naturally dry lips and I enjoy this. I wish there was an oil or even extracts added for extra nourishment, and price lowered.. I guess soft not so dry lips will love these. Definitely recommend
Good
Love the texture and the shine it has to it. The only issue I ran into is that the stopper of the lip stain came off and stuck to the lid so I had to use tweezers to pull it out and put it back in the tube.
mask proof
this lip shine is definitely perfect even when you wearing mask because it doesn't transfer. however it can show your lip lines and dead skin like water tint. Color: Nutty
I LOVE THIS!
Such a good liptint, It would stay on my lips more than other liptints, I love the color and it's buildable. It smells like mangoes and it has such a pretty luxury packaging
I can't express how excited I am
I've been wanting to get this for months! and finally I'm able to use it and I need to say, the color is beautiful and really sexy, the texture is smooth and non-sticky at all!
this impulse purchase paid off
vampy is the the perfect orange-brown-red stain with such a comfortable flexible texture that barely feels like anything on your lips. it can be sheered out or super pigmented 11/10
SO PRETTY
really good shades if you like dark colors, the glossiness is amazing and I highly recommend if you are medium skin tone and warm subtone!
No.1 K-Beauty Shop
for the lowest worldwide prices.