Isoi acni dr.1st cleansing 130ml / 4.40 fl.oz


isoi ACNI Dr.1st Cleansing 130ml / 4.40 fl.oz
Description
The ACNI-Dr. Line is a product line specifically designed by isoi for people dealing with troubled and sensitive skin. The products in the ACNI- Dr. Line subsist of plant ingredients like the white willow leaf extract and Houttuynia cordata Thunb (dokudami.) These extracts maintain the oil-moisture balance and soothe troubled skin.
ACNI Dr.1st Cleansing gel contains mild nature-derivedl ingredients, so it is gentle to use on sensitive skin, helps to gently discharge sebum, and helps to care for skin problems by cleansing clogged pores.
Features
Fortified Ingredients for Sebum Care - Cuscuta Australis Seed Extract that is excellent for sebum management effectively manages excess sebum, which causes skin troubles
Moist and Vitality UP after Cleansing - It protects moisture during the cleansing stage,  where it is easy to lose moisture, and helps to maintain moisture and vitality even after cleansing with rich nutrition.
Helps to Strengthen Skin Protection Ability - Nature-derived ingredients, such as Dryopteris Crassirhizoma extract, helps to protect skin from external irritation and soothe irritated skin.
Safe Natural Ingredients - Instead of containing suspect ingredients that may cause irritation, the tonic is formulated with natural ingredients that work safely on sensitive skin.
Specs
Product Name: Acni Dr.1st Cleansing
Brand Name: isoi
Capacity: 130 ml / 4.40 fl.oz
Skin Type: All skin type 
Exp Date / Use by Date: Marked separately
Ingredients: Water, Coco-glucoside, Disodium Lauroyl Glutamate, Glycerin, Sodium Lauroyl Glutamate, Algin, Alcohol Denat., Polyglyceryl-10 Laurate, Sodium Hyaluronate, Allantoin, Salix Alba (Willow) Leaf Extract, Olea Europaea (Olive) Leaf Extract, Glycyrrhiza Glabra (Licorice) Root Extract, Equisetum Arvense Extract, Brassica Campestris (Rapeseed) Extract, Houttuynia Cordata Extract, Centella Asiatica Extract, Beta-Glucan, Castanea Crenata Shell Extract, Rhus Semialata Gall Extract, Dryopteris Crassirhizoma Extract, Cuscuta Australis Seed Extract, Scutellaria Baicalensis Root Extract, Paeonia Suffruticosa Root Extract, Rosa Damascena Flower Oil
Country of Manufacture: South Korea
Distributor and Manufacturer: David Cosmetics Co.,Ltd / Jayeonin, Inc.
Quality Guarantee: Compensation for defective products is provided according to Fair Trade Commission standards.

Cautions for Use

1) If you experience the following symptoms during or after usage, consult a physician : redness, swelling, itchiness or any other side effects.

2) Do not use the product on wounds or any area of skin irritation.

3) Storage and handling precautions

 - a. Keep away from reach of children.

 - b. Keep away from direct sunlight.

4) In case of contact with eyes, rinse immediately.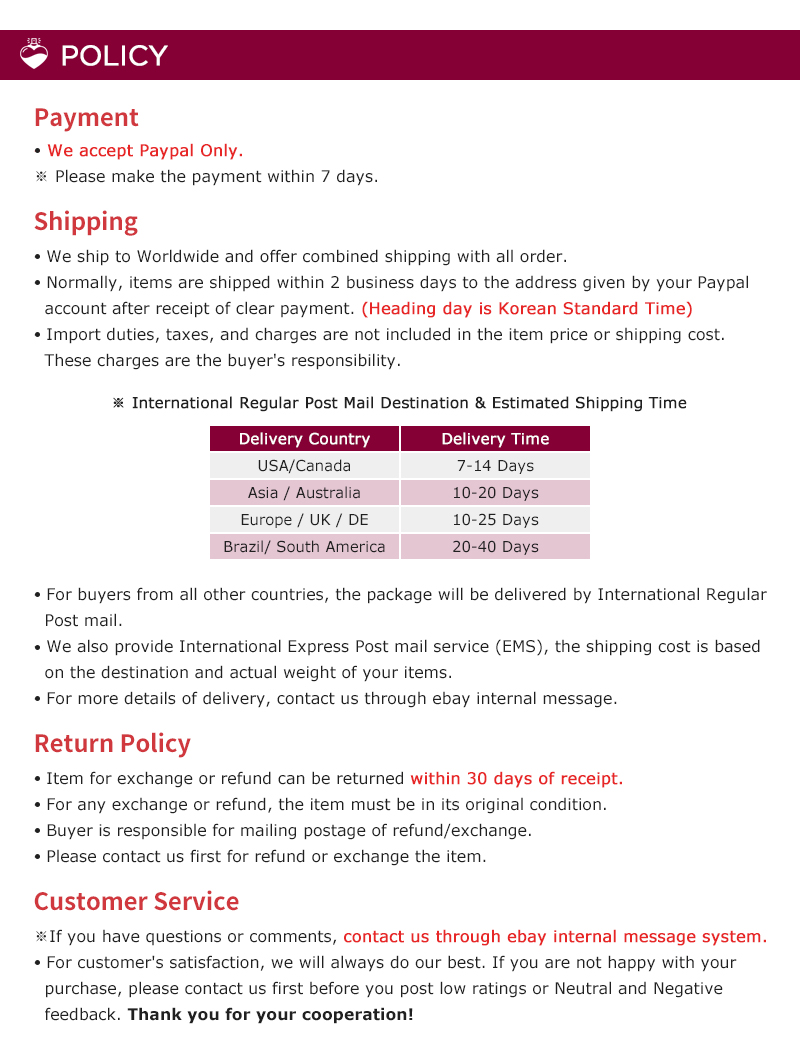 No.1 K-Beauty Shop
for the lowest worldwide prices.