Isoi acni dr.1st speedy mask (20ml*10ea)
_ 




isoi ACNI Dr.1st Speedy Mask Double Set (20PCS)


Description
Set components: ACNI Dr.1st Speedy Mask 20ea
The ACNI-Dr. Line_is a product line specifically designed by isoi for people dealing with troubled and sensitive skin. The products in the ACNI- Dr. Line subsist of plant ingredients like the white willow leaf extract and Houttuynia cordata Thunb (dokudami.) These extracts maintain the oil-moisture balance and soothe troubled skin.
Features
Enjoy cleaning effect with a sheet pack_-_With tea tree oil and_houttuynia cordata extract,_the act-fast plant ingredients_care troubled areas gently.
Power of Bulgarian rose oil_- The synergy of plant ingredients and Bulgarian rose oil for quick absorption care for the cause of skin troubles. It helps to care for skin troubles by balancing oil and moisture.
Care for the cause of skin troubles_- It helps to care for skin troubles by balancing oil and moisture.
Gentle Nature-Derived Ingredients_-_Nature-derived ingredients_gently act on sensitive skin and_help to soothe and protect skin
Specs
Product Name:_Acni Dr.1st Speedy Mask_
Brand Name: isoi
Capacity: 20 ml / 0.68 oz * 20ea (10 ea in a box)
Skin Type: All skin type
Exp Date / Use by Date: Marked separately
Ingredients: Water, Glycerin,, Betaine, Ethanol, Panthenol, Houttuynia cordata Extract, Leptospermum Petersonii Oil, Centella Asiatica Extract, Rosa Damascena Flower Oil, Sophora Flavescens Root Extract, Hippophae Rhamnoides Fruit Extract, Psoralea Corylifolia Fruit Extract, Castanea Crenata Shell Extract, Salix Alba (Willow) Bark Extract, Rosa Damascena Flower Water, Lactobacillus/Soybean Ferment Extract, Cinnamomum zeylanicum Bark Extract, Origanum vulgare Leaf Extract, Chamaecyparis Obtusa Leaf Extract, Portulaca Oleracea Extract, Xanthan Gum, Scutellaria Baicalensis Root Extract, Paeonia Suffruticosa Root Extract, Glycyrrhiza Glabra (Licorice) Root Extract
Country of Manufacture:_South Korea
Distributor and Manufacturer: David Cosmetics Co.,Ltd_/ Jayeonin, Inc.
Quality Guarantee: Compensation for defective products is provided according to Fair Trade Commission standards.

Cautions for Use

1) If you experience the following symptoms during or after usage, consult a physician : redness, swelling, itchiness or any other side effects.

2) Do not use the product on wounds or any area of skin irritation._

3) Storage and handling precautions

_- a. Keep away from reach of children._

_- b. Keep away from direct sunlight._

4) In case of contact with eyes, rinse immediately.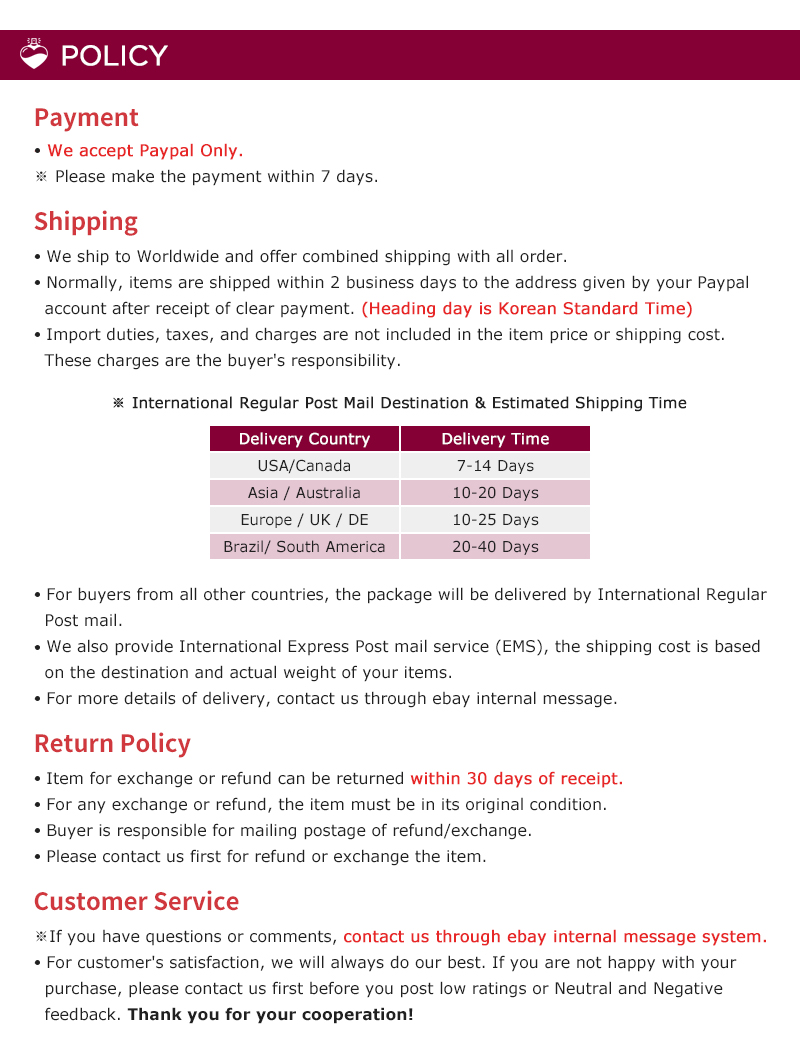 No.1 K-Beauty Shop
for the lowest worldwide prices.